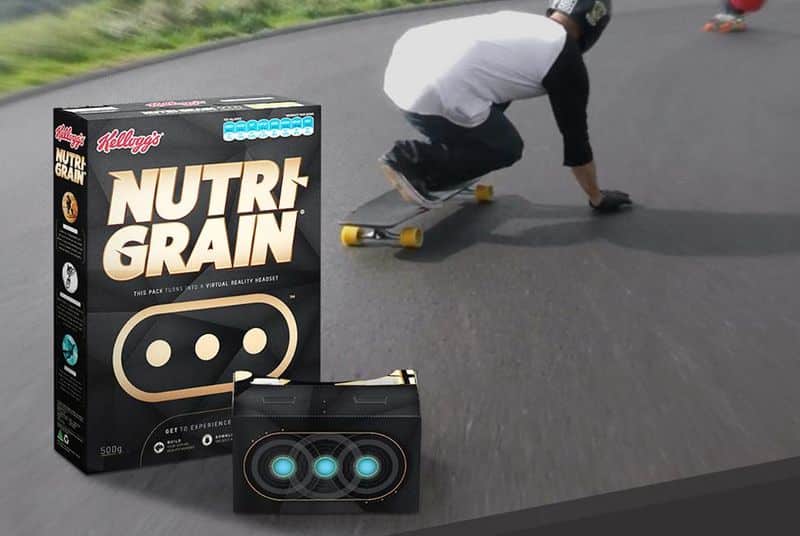 How about a VR 360 Experience in a cereal box?? Yes, Kellogg is now offering cardboard VR goggles in a Nutri-grain cereal promotion in New Zealand. All you need is the box, scissors, tape and a butter knife.
There's not much information on this, but Kellogg offers a short promo video on the cereal / virtual reality promotion.
VR 360 Experiences will be everywhere
As the Verge remarks, this is how fast VR experiences are proliferating:
It's sometimes hard to remember how far virtual reality has come in recent years. Not just in terms of technical achievement (though that's impressive), but also mainstream awareness. The idea of strapping a VR headset to your face is so common now, that Kellogg's is offering cardboard goggles with its breakfast cereal. A new promotion for Nutri-Grain in New Zealand lets customers construct their own headset from a cereal box, with the display provided by their smartphone. An official app offers access to a handful of 360-degree VR experiences including wingsuiting and a downhill mountain bike ride.
Of course, you also need the app and a QR code from the box – this is a promotion after all.
And as easy as this seems, you're going to need some patience. The instruction set is not exactly short as you're cutting VR goggles out of the actual cereal box.
The Kellogg VR experience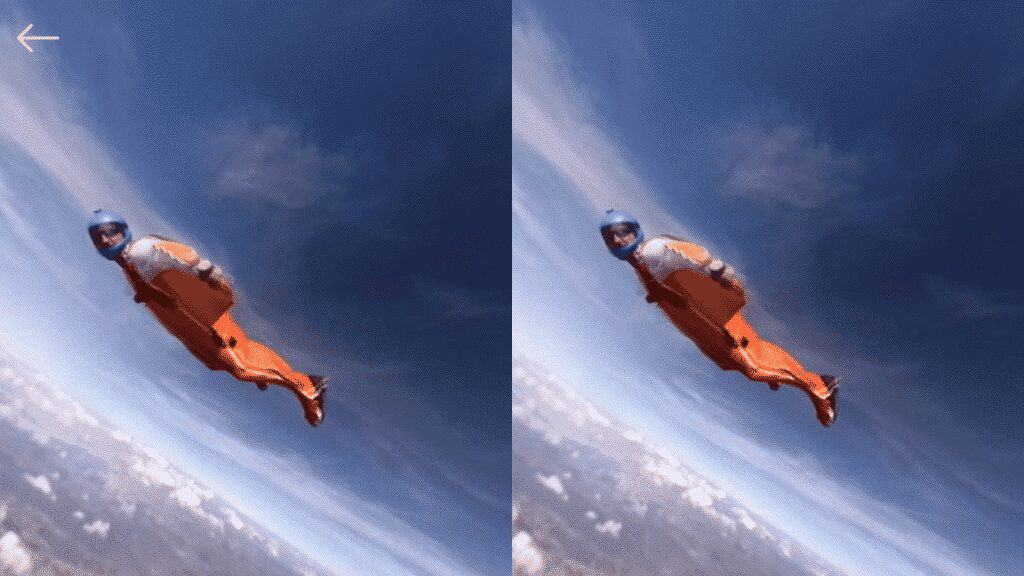 As VR Scout notes, the VR 360 experiences are fairly impressive:
The lead video includes New Zealand skateboarder Levi Hawken tearing down a windy cliffside road on a longboard. The other two videos take you on an exhilarating ride soaring through the sky in a wingsuit and boosting down a rugged mountain track on a bike. All videos can be unlocked by scanning a QR code on the side of the cereal box.
The promotion highlights people who have overcome barriers to lead "unstoppable" lives.
Virtual Reality and our Smartphones
Of course, what's really "unstoppable" here is our Smartphones. It's what Google has leveraged with Google Cardboard and its Expeditions project, as have other Apps and Cardboard devices.
VR won't just be done through Smartphones, but as the Verge comments:
It . . . shows how important smartphones could be for enabling mainstream virtual reality. Cardboard virtual reality goggles are far from perfect, but for such a cheap solution they're surprisingly usable.
We forget just how powerful are the devices we have in our pockets – miniature computers that with some tape and cardboard can offer inexpensive, yet compelling, immersive visual experiences.
Virtual reality was once a fad. It will soon be everywhere.
And if the kellogg promotion is any indication, basic VR isn't going to cost more than a box of cereal.
Emory Craig is a writer, speaker, and consultant specializing in virtual reality (VR) and artificial intelligence (AI) with a rich background in art, new media, and higher education. A sought-after speaker at international conferences, he shares his unique insights on innovation and collaborates with universities, nonprofits, businesses, and international organizations to develop transformative initiatives in XR, AI, and digital ethics. Passionate about harnessing the potential of cutting-edge technologies, he explores the ethical ramifications of blending the real with the virtual, sparking meaningful conversations about the future of human experience in an increasingly interconnected world.