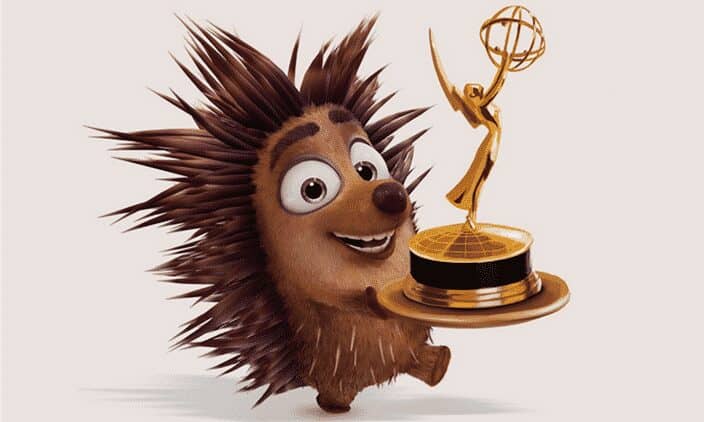 In a fast-paced and tech-driven world it has become increasingly compelling to find ways to tell and share stories. As humans we love stories. We love listening to them by the campfire and we have developed a love affair with movies on the big screen and even on the small screens in our pockets. We love watching moving images. We like losing ourselves with the characters in the story.
Today, we are witnessing the birth of a new medium. Virtual Reality presents us with the opportunity to tell stories and step into stories in a new way, or as Oculus Story Studio writes on their website:
We put you inside the story.
With Henry, one of the first VR shorts that the Oculus Studio produced, they managed to do just that.  Recently, Henry won an Emmy for Outstanding Original Interactive Program. I saw Henry at the Tribeca Film Festival in 2015 where Oculus Studio had set up a pop-up space. Henry is a short animated story about a lonely hedgehog who hosts a birthday party for himself. You get to join him in his place, which in VR makes you feel like you need to bend your head to walk into his little abode.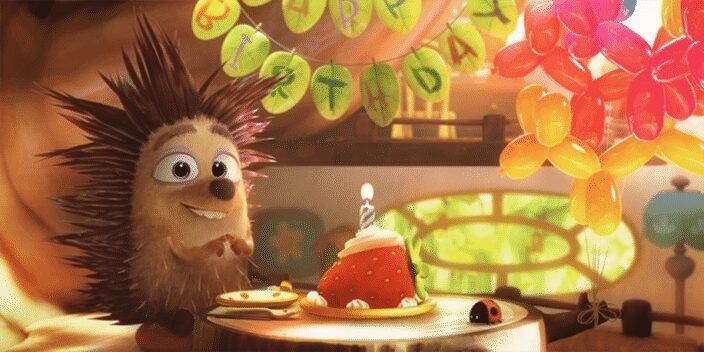 Storytelling in VR
Experiencing Henry in VR, you share his world, his moments of sadness and joy. It is profoundly different from watching it on the screen, as he is no longer just a flat animated character. You inhabit his space. The point when he acknowledges you by looking into your eyes is the most dramatic moment in the piece. This is where the door to the possibilities of connection in a new medium cracks open. The second this exchange happens you have become a participant in the story in ways beyond what we can fathom. In Henry this happens only once but it is what makes the story break free. It is the moment when you become part of the story. Director Ramiro Lopez Dau told Variety:
"We've wanted to show that VR is an art form – a place that welcomes storytellers and that even at this very, very early stage it can be a powerful tool for storytelling. This Emmy validates that vision."
Henry proves that VR can move beyond the novelty when you have a story along with creating a sense of presence which is felt by experiencing the character and his world. In the future, stories will become even more interactive, tactile and multidimensional as the medium matures and allows new forms and ways to express ourselves and immerse ourselves in the stories of others.
The future of immersive storytelling
As Ramiro Lopez noted, we are in the earliest stages of virtual reality as an art form. It's a era of exploration and experimentation with immersive environments. The creative possibilities here are mind boggling. How will our experience of storytelling in VR change when we can physically interact with the environment and the characters? Using our hands in VR will add a completely new dimension to the experience. How will storytelling change as characters incorporate AI? Right now, Henry's glance is a programmed response – and it is still amazing. But what happens as the characters literally interact and respond to our presence and gestures?
The story of Henry takes you by the hand and walks you right at the doorsteps of the new frontier of immersive and interactive storytelling. In its own way, Henry contributes to the making of storytelling language in VR. To mature, the medium will need original narrative stories that will push the technology and empower filmmakers to bring about its full potential.
Maya Georgieva is an EdTech and XR strategist, futurist and speaker with more than 15 years of experience in higher education and global education policy. Her most recent work focuses on innovation, VR/AR and Immersive storytelling, design and digital strategy. Maya actively writes and speaks on the topics of innovation, immersive storytelling and the future of education and consults organizations and startups in this space.