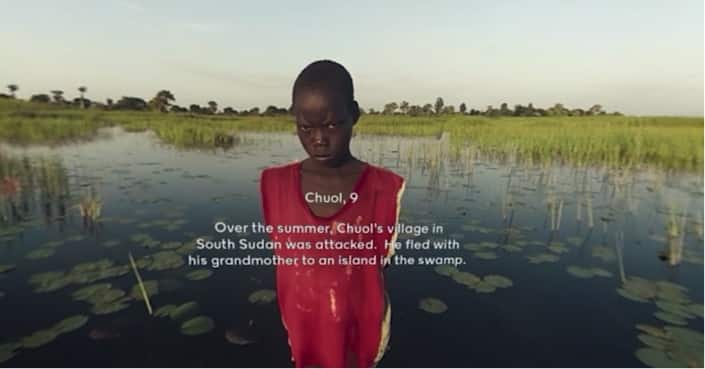 Not surprisingly, The New York Times VR film, "The Displaced", took an award in the 2016 World Press Photo contest. The award came under the Innovative Storytelling category in the multimedia area. Created through the NYT VR project, "The Displaced" follows three children from Ukraine, Syria and Southern Sudan whose lives have been torn apart by war.
Lars Boering, managing director of the World Press Photo Foundation, noted,
The media landscape is in constant flux and the future is not fixed. While that creates enormous pressures for many, it also offers incredible opportunities to reporters and storytellers to explore and innovate.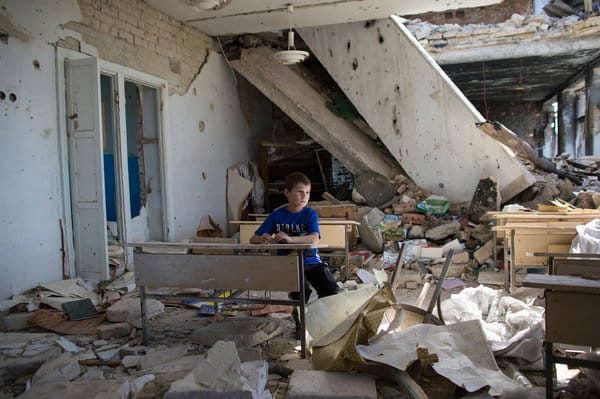 Currently, the NY Times is the only newspaper to have a virtual reality editor, Jenna Pirog, along with a highly skilled creative team. Ben C. Solomon, one of the co-directors of "The Displaced",  noted
What's truly exciting is not the things we've made but the ones we'll be able to make once the technology advances even more and storytellers understand it better.
The World Press Photo Contest
The World Press Photo contest has run for the past sixty years. The timeline of winning photos is a remarkable glimpse of political turmoil and human suffering (if largely from a western, established media perspective). But outside of the first color photograph to win in 1967, and the launch of the separate multimedia contest in 2011, the format has changed little.
In the future, the multimedia category may play a more central role in the contest. For now, the still image dominates photojournalism and holds tremendous power over us. The contest's statistics are telling – only 369 productions were submitted to the multimedia section. The main contest had 82,951 entries.
Obviously, technical challenges factor into this. Photographs are easy to take and the delivery system is drop dead simple (first the printed page, now a web page). But as immersive experiences become more prevalent, and new distribution models simplify access, this will change.
Eventually, the photo itself may be replaced with the 360 image or VR experience, and become the award-winning "image" of the year. The NY Times VR experience is a small but significant step in this direction.
Sadly though, the subject-matter will probably be the same as it has been for the past sixty years of the contest. And then, one can only hope that Chris Milk is right, that virtual reality will be an empathy machine.
Emory Craig is a writer, speaker, and consultant specializing in virtual reality (VR) and artificial intelligence (AI) with a rich background in art, new media, and higher education. A sought-after speaker at international conferences, he shares his unique insights on innovation and collaborates with universities, nonprofits, businesses, and international organizations to develop transformative initiatives in XR, AI, and digital ethics. Passionate about harnessing the potential of cutting-edge technologies, he explores the ethical ramifications of blending the real with the virtual, sparking meaningful conversations about the future of human experience in an increasingly interconnected world.