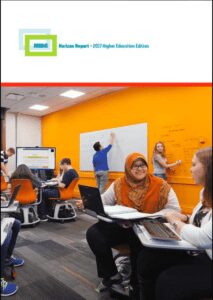 In February, I delivered a spotlight talk at the EDUCAUSE Learning Initiative (ELI) Annual Meeting. Sponsored jointly with the New Media Consortium (NMC), the session marked the release of the 2017 Horizon Report for Higher Education. As a member of the Expert Panel, it was an excellent opportunity to share my thoughts on the 2017 Horizon Report. The Report is critical to the work I do, and I was honored to have the opportunity to share my perspective. It's an exciting moment to know that educators around the globe have access to the latest 2017 Horizon Report. It's an invaluable resource in understanding the future of learning.
I made my remarks in three parts,
First, I shared a personal story.
Second, I shared insights about the way I read and think through the report.
Finally, I wrapped-up on a lighter note with seven new ideas of how to dive into the Report. 
What follows is an edited version of my spotlight talk at the opening of the Horizon Report for Higher Education at EDUCAUSE ELI on February 15, 2017.
My personal story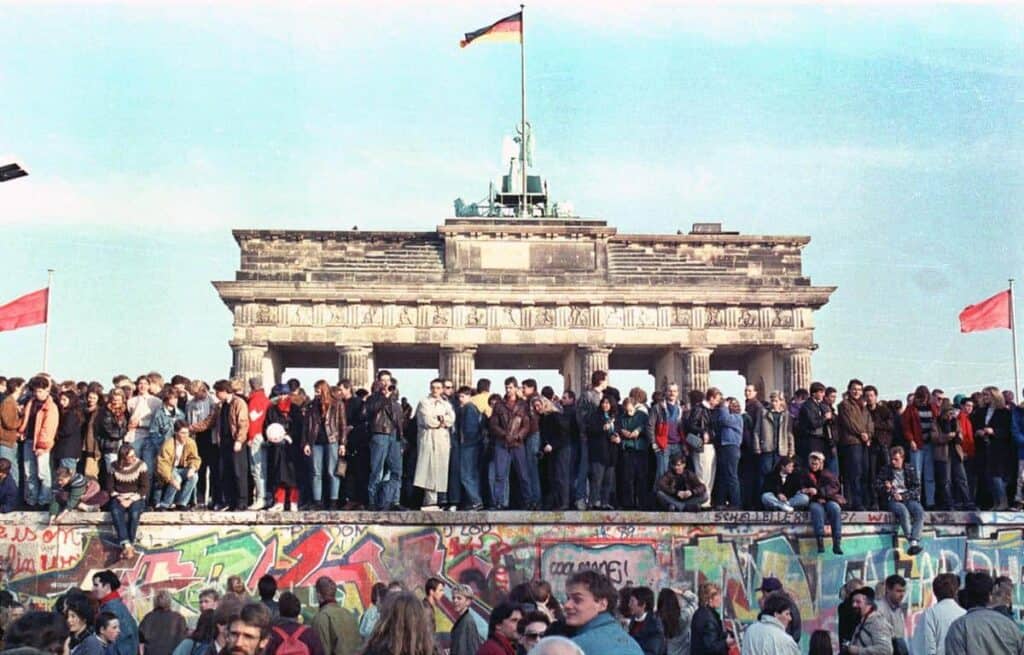 There has been a very divisive and polarizing rhetoric over the past few months about building walls. The event that shaped my life was the fall of another very famous wall – the one in Berlin. While there's no direct analogy, the fall of the Berlin Wall brought profound challenges and opportunities for millions of people and me. I lived that experience, it has shaped me into who I am, and it made it possible for me to stand here today. Breaking boundaries and bringing about change requires vision, focus, and perseverance.
I share this story with you as a reminder that the Horizon Report doesn't exist in a vacuum – our work on emerging technologies and education is also shaped by the social and political challenges we face today. For our institutions to reinvent themselves, it will take action. It will take bold experimentation. The NMC Horizon Report, with its six trends six challenges and six technology developments, offers us an opportunity to rethink and re-imagine higher education. But we will reimagine Higher Education within the broader context of the social and political issues of our era.
My take on the NMC Horizon Report in 3 Lenses
At the ELI Annual Meeting, many of you engaged in discussions about the uncertainty we face and how to bring about the future of learning. I want to share the way I approach the Horizon Report. The report has its logical structure that, of course, has gone through several evolutions. We're likely to see even more development in the future. But from my perspective, the structure of the Report is not so neatly arranged. Instead, I see them as interconnected. I see them as interacting with each other.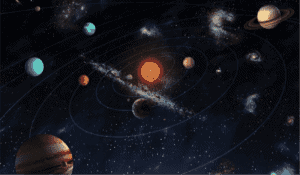 Often one of the key long-term trends has a dominant effect, not unlike the way things work in our solar system. It has a magnetic force that pulls together other trends and challenges. Mapping this out helps me create the big picture or the system view. In this year's Report, it is advancing cultures of innovation.
This long-term trend encompasses our work in transforming the academy. It brings themes like Deeper Learning approaches – New Digital Environments – Adaptive learning – AI – Redesigning Learning Spaces and Rethinking the Roles of Educators together. If you look at the system view of our age, we are moving from the academic campus to the maker and entrepreneur campus. Campuses now embody a new message: It is not just what are you going to learn. It is – what you are going to make? Entrepreneur competitions and challenges run on urban and suburban campuses. This is empowered by the ability of students to not only use new tech but also build their own tools and solve real problems. Students are now creators.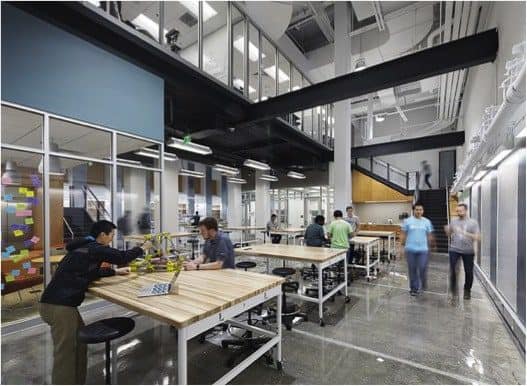 As a futurist, I read the report looking for signals. It is like looking for supernovas. How do you find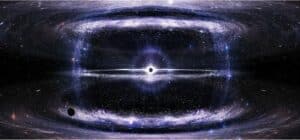 supernovas in the Horizon Report? It is challenging to look for them but not impossible if you read the signals and look at the right spots. To find the supernovas, for me it comes down to looking at the Report through 3 lenses:
M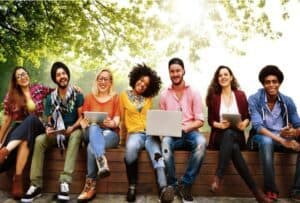 y first perspective is to focus on students and New Learning Experiences. This also reflects the work of faculty and institutions who embrace new models of teaching and learning, moving from teacher-centered to learner-centered. Experiential and challenge-based learning takes students out of the classroom to tackle authentic challenges and create meaning.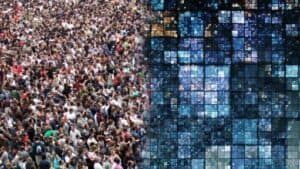 Second I look for Emerging Practices – and that does not mean best practices. Instead, I am looking for new ways to do things, ways that transcend disciplines, ways that can create impact. In a rapidly changing world, we need to design for emergence and not merely replicate existing practice. We need to look for ways to work in a world in motion. The Horizon Report often captures these early signals.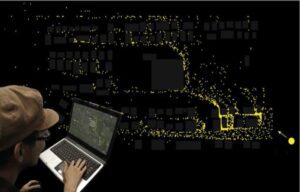 My third lens is to look for Edge Tools – or ways to apply technology and methods to solve problems in new ways. Sometimes the report names those tools; sometimes the report is a prompt for me to find them. In recent years the report has shed light on tools encompassing Data Visualization, Augmented and Virtual Reality, Mixed Reality, Artificial Intelligence, and more. I look for ways these work together.
These three lenses –
New Learning Experiences with a focus on students
make up my framework for reading the report.
In addition, the Report provides us with a language to explain and communicate our work. As I read the Report, I look for the ways it connects to existing narratives. It provides me with ideas for the narratives I want to create.
I look into the near horizons for themes that are ripe for experimentation. I often embed them as elements of existing projects. This has allowed me to learn and rapidly prototype solutions.
The further out on the horizon – trends and developments that especially connect with the institutional values call for incubation spaces of their own. In my work, constructing these experiments as stories we want to see on campus has helped me and my team create the future. As our world of Higher Education continues to change, the Report gives us a way to make sense of where we are and the road ahead.
Seven things you can do with the NMC Horizon Report
Finally, here are some thoughts – 7 ways we can interact with the Horizon Report. Think of this as similar to ELI's Seven Things You Should Know series:
1. Don't squeeze the Horizon Report into the weekly departmental meeting, and don't simply send an email about it to your staff.
2. Bring it to your annual Retreat or visioning session – Yes, it belongs there but not as a prep reading. Break it apart literally (don't worry, the NMC gives you unlimited digital copies, so print it as many times as you wish) and then bring it together again. Annotate – Decorate – Mash it up – in digital and print formats. Turn it into your own work of art and make it useful all year round. Write your own NMC report, and if it is too daunting, make it a visual one. And don't forget to share it with the rest of the community.
3. Don't use the report to only validate your decisions  – use it for action. Remember, this is only your starting point.
4. Don't just read the Higher Education Report – read the K-12, the library and the museum Reports  – we are all in this together. Think about the future of learning – those K-12 kids are soon to be your freshman class. Are you preparing for a new generation of creators?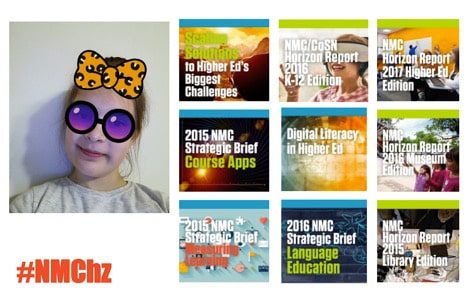 5. Never put in the new NMC Horizon Report in a drawer – it's meant to be on your desk – have it out all year round – the drawer is for last year's copy.
These last two are not just for all of us working in new media, emerging technologies, and education, but also for my friends at the NMC. :
6. NMC, please get some Augmented Reality into this Report, I did it at the NMC Idea Lab in 2013, and that was four years ago, on a giant poster with more than 20 images. In 2016, the New Yorker did it for an entire magazine. Your turn is next – don't miss the opportunity.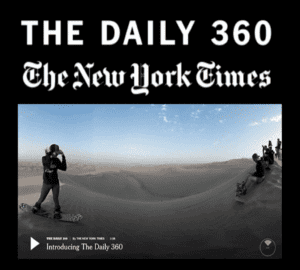 And since we are speaking about AR and new technologies, The New York Times, a 165 years old institution in a dying industry, is doing VR journalism every day. Every single day. Think about it.
And a final thought about the future. 7. I expect that three years from now, most of the projects in the Horizon Report will have a hologram. And in 5 years, the report will become a Mixed Reality experience. Ten years from now, I want to step into the Horizon Report as a virtual world where I can experience and interact with people and ideas.
The Horizon Report captures the amazing creativity I see here at the ELI, at the NMC and in our community of educators, designers, technologists, and innovators. That creative force is who we are – and that's exactly what I want to experience and engage with. This is all the time I have – now, the rest it's up to you!
Apply the lenses. Find your supernovas. Make the 2017 Horizon Report your story!
Maya Georgieva is an EdTech and XR strategist, futurist and speaker with more than 15 years of experience in higher education and global education policy. Her most recent work focuses on innovation, VR/AR and Immersive storytelling, design and digital strategy. Maya actively writes and speaks on the topics of innovation, immersive storytelling and the future of education and consults organizations and startups in this space.