EDUCAUSE 2018 is coming up and we'll be focusing on immersive learning in a number of events. Join us for a full-day pre-conference workshop on Learning Experiences in 360° Video and a breakout session on Ethics and Digital Fluency on Friday morning.
We'll be bringing a number of 360° cameras, templates, examples, and lots of tips and insights. You'll supply the creativity! 360° Video offers tremendous potential in developing immersive learning experiences and supporting students as creators.
Creating Immersive Storytelling Learning Experiences in 360° Video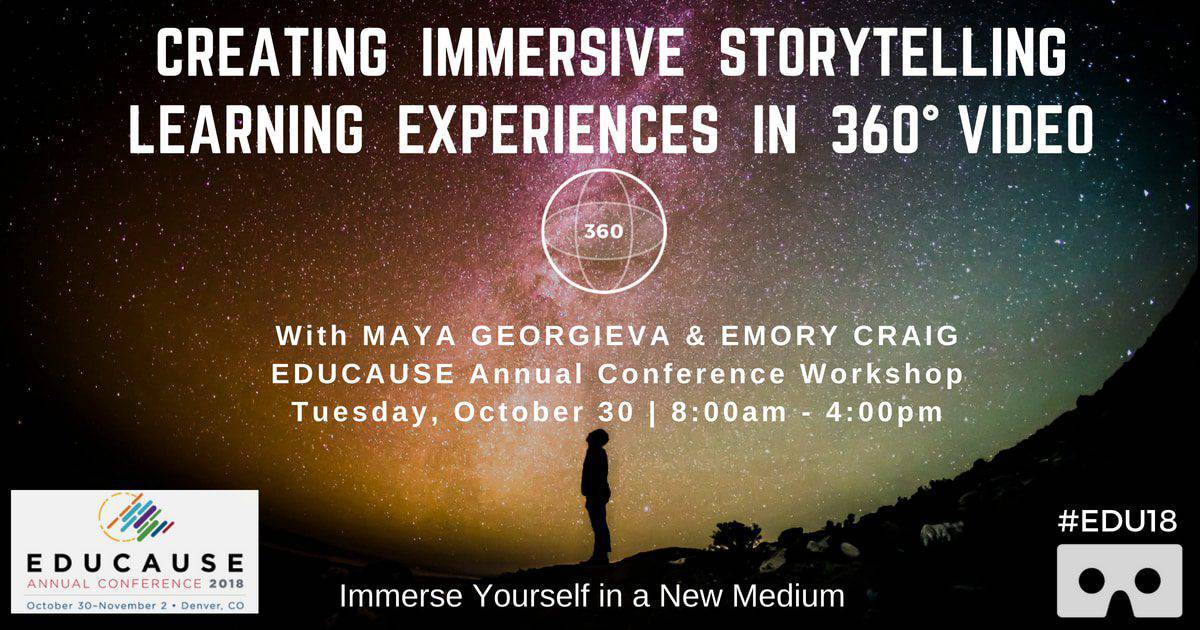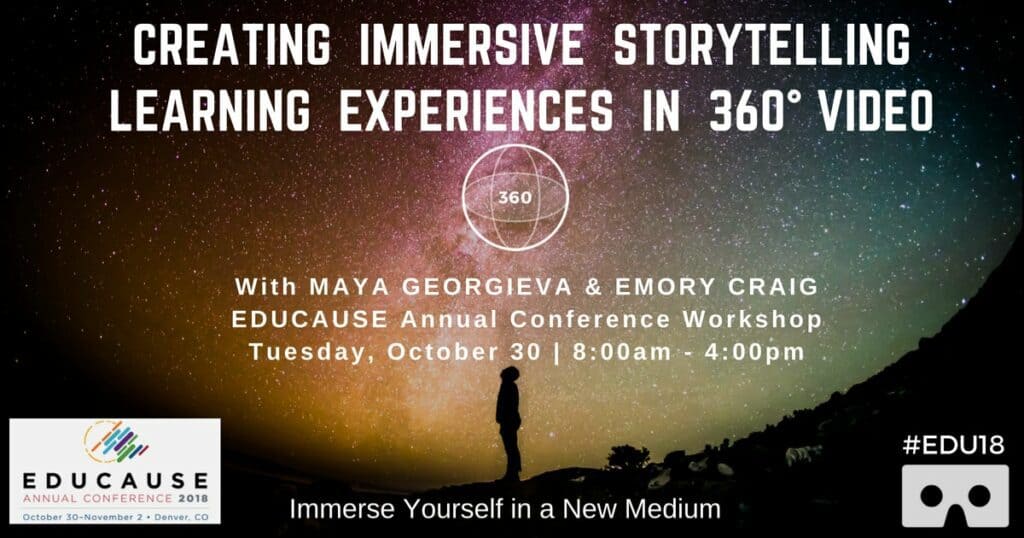 Tuesday, October 30 | 8:00am – 4:00pm MT | Meeting Room 404
Session Type: Additional Fee Program
Delivery Format: Preconference Workshop (separate registration is required) 
Preconference Workshop Information and Registration
This full-day session will involve participants in design thinking and prototyping activities to create a short 360° video project. We will examine the challenges of creating a sense of presence, agency, and interactivity. You will gain a new toolset for 360° content creation, design insights, and implementation strategies.
Outcomes:
Explore key elements in the design of compelling 360° video experiences and gain a deeper understanding of immersive storytelling
Learn and experiment with the latest 360° Video cameras developments, editing tools, and delivery platforms to start your projects with students and faculty on campus
Identify strategies and project-based use cases for the implementation of 360° video in the learning environment
Ethics and Digital Fluency in VR and Immersive Learning Environments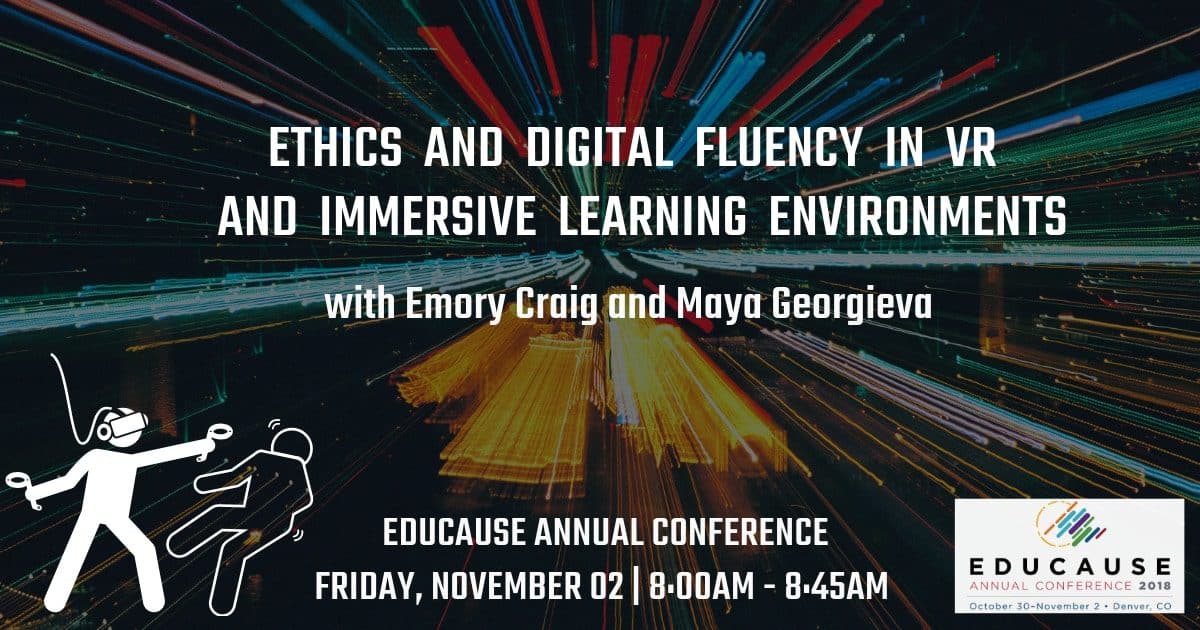 Friday, November 02 | 8:00am – 8:45am MT | Four Seasons Ballroom 4, Ballroom Level
Session Type: Breakout Session
Delivery Format: Interactive Presentation
Breakout Session Information 
As VR and AR begin to transform the learning environment, we face profound questions regarding digital fluency and ethical issues. What is digital fluency when the virtual and physical worlds are equally real? How will we address the ethical issues and emotional impact of deeply realistic immersive environments?
Outcomes:
Explore how XR will require a new understanding of digital fluency
Identify the expanding importance of questions of privacy, ethics, and emotional sensitivity issues posed by VR and AR
Examine the challenges of redefining digital fluency for immersive learning environments
We hope to see you in Denver as we dive deeper into the exciting developments (and challenges!) in immersive learning!
Maya Georgieva is an EdTech and XR strategist, futurist and speaker with more than 15 years of experience in higher education and global education policy. Her most recent work focuses on innovation, VR/AR and Immersive storytelling, design and digital strategy. Maya actively writes and speaks on the topics of innovation, immersive storytelling and the future of education and consults organizations and startups in this space.