The Dreamscape Immersive VR arcade project showed up in Hollywood last year flush with cash ($30 million) and a vision of what virtual reality could be. Big-name backers included AMC Entertainment, and 21st Century Fox, and Warner Bros. And if that wasn't enough in a long list of Hollywood figures, you could add Steven Spielberg and the well-known film score composer Hans Zimmer to the list.
They pitched a new way of bringing VR into movie theaters. No rows of Voyager moving chairs the way Universal Pictures did with its First Man VR experience. And they would avoid the failed approach of the IMAX VR Centres which simply offers standard VR games and experiences.
The Dreamscape Immersive VR arcade promises deeply immersive experiences with "entirely new VR technology that engages all of your senses." Much of their approach seems to parallel The Void's installations – free-roaming, multiplayer VR experiences. But there's a major difference – we'll get to that in a moment.
Their first site at Westfield Century City opens on December 14th so it's time to see what they have to offer. There's good insights here if you're doing any creative work in VR – even if you're not developing a mega-million, multisensory, location-based facility.
Dreamscape Immersive VR arcade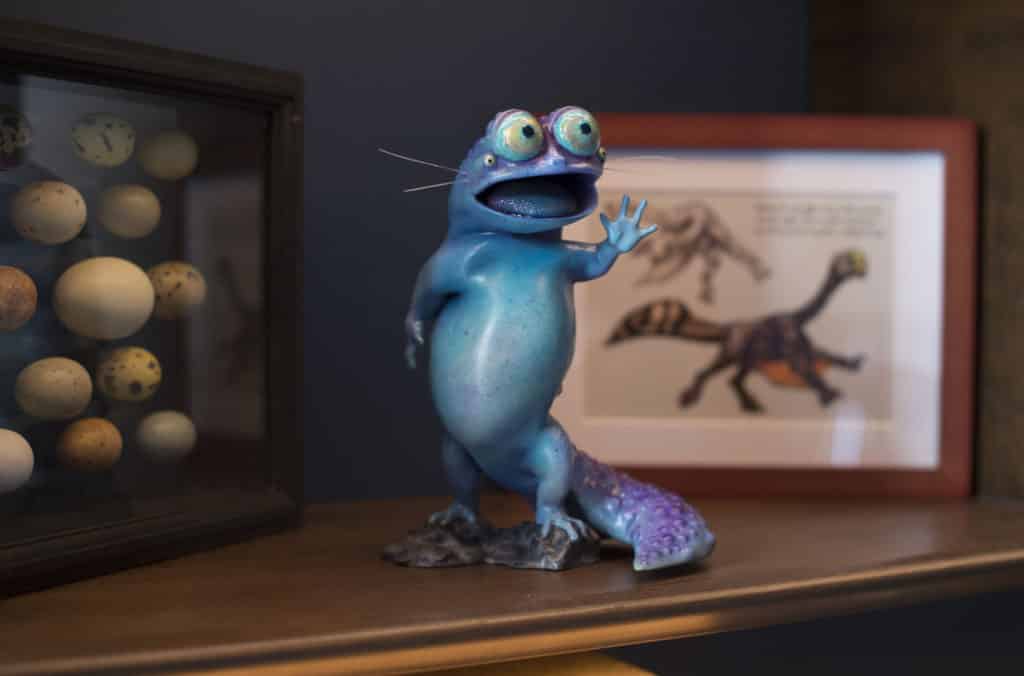 The Dreamscape Immersive experience relies on the usual array of Oculus VR headsets and lightweight backpacks. But a couple of things – both in the tech and their approach – set them apart from the usual location-based VR installation. Using shoe-coverings and gloves with sensors combined with professional motion-capture gives you a full body avatar. VRWorld described the tech underlying the "Alien Zoo" experience.
To make this possible, Dreamscape Immersive partnered with Artanim, a Swiss research institute developing motion capture technology, which created a body-mapping software that tracks a person's head, hands, and feet, using this information to compute how the rest of the body is positioned.
And the mo-cap tech works exceptionally well. Artanim is a nonprofit foundation dedicated to the development of motion-capture technology. Our first experience of their work was at the Reality Virtuality installation at the Sundance Film Festival in 2016. It was an amazing mo-cap platform back then, even in a temporary festival installation. It's even better now.
Pure Hollywood
But put the tech aside, the real key is how they design their environments and their approach to virtual storytelling. When you walk into the experience you begin in front of a mirror and watch yourself morph into your avatar. And from there on, you're enveloped in a world that goes far beyond the standard VR experience. Dreamscape Immersive co-chairman Walter Parkes, co-founder and longtime president of DreamWorks Entertainment, noted,
There are all sorts of very small details of sound design, of scent, of atmosphere. And lighting is huge. We're casting shadows properly. You're not necessarily aware of any one of the details, but they all accrue to the sense of an experience that is pretty real.
That combination of high-end VR with an eye for the smallest details makes for a deeply immersive multisensory experience. It's no surprise that Dreamscape takes this approach given the Hollywood pedigree of the company. And they brought on Bruce Vaughn, the former head of Walt Disney Imagineering.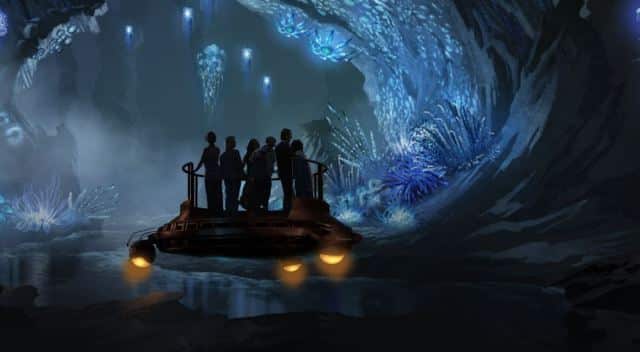 As The Hollywood Reporter noted in the popup opening last spring at Century City, 
During the ride in a space-like vessel, the boundaries of reality seem to unravel as participants pet and play catch with virtual creatures, pop colorful globes of projected light with their fingers, feel the damp breeze of a waterfall or the spray of animal saliva on their cheeks, smell the musky scent of a cave and feel the pounding attacks of a faux beast.
Pushing this beyond entertainment
There are insights here for anyone working in virtual reality. Educational organizations and nonprofits seem a world apart from Hollywood, but if you're doing VR experiences, you're doing some form of storytelling.
Walter Parkes describes the challenge that the Dreamscape Immersive VR arcade was facing.
Being a moviemaker and storyteller is so much about the frame as a point of view, knowing what characters are looking at and what detail you want your audience to pay attention to in order to tell a story. But those two things are out the window here, so we have to create a situation where it's built into the experience. I think when we're successful, the revelation is that you're the character. So suddenly your behaviors are what's driving the story forward, which takes the place of a frame because you are your own frame.
CEO Bruce Vaughn added,
The combination of the physical and the virtual is when this stuff really becomes magic. It's a bit of theater, quite frankly. A lot of it is a play with the subconscious just enough so that your lizard brain, the amygdala, is believing that this is happening and then you have a suspension of disbelief and people are suddenly deep in the narrative. It's a very nuanced thing.
And that's what sets the company apart – you feel like you're driving the story forward. You have become your own frame for the narrative experience. For those outside the entertainment industry, that requires a fundamental shift in perspective.
Century City is just the beginning
The Dreamscape Immersive VR arcade isn't stopping at Westfield Century City. This is the first of many facilities to open with six planned for North America and the U.K. Of course, the larger question is how the market responds. Will audiences see this as a one-off entertainment event or will they return for multiple experiences? The new facility opens with three VR experiences  – "Alien Zoo", an original production called "Lavan's Magic Projector: The Lost Pearl," and a new version of WEVR amazing experience called "The Blu: Deep Rescue."
Eventually, Dreamscape may be competing against Nomadic's flexible solution to location-based VR. It's a lot less expensive to do a modular, temporary approach that can meet the changing tastes of audiences eager for new experiences. But the premise with Dreamscape is the same as with theme parks – if your experiences are unique, people will come back for multiple visits.
Back in February, VRScout wrote, "This is the promise of VR we've been waiting for." We agree – though time will tell if the financial model is viable. But Dreamscape Immersive has definitely pulled together the right people and resources.
You can check out the details on their newly hatched web site. Tickets will cost you $20 for a 40-minute session (that includes check-in, gear up and gear down) – the actual experience is less than 20 minutes. Let us know if you get to try it out.
We'll be following the developments at Dreamscape Immersive closely.
Emory Craig is a writer, speaker, and consultant specializing in virtual reality (VR) and artificial intelligence (AI) with a rich background in art, new media, and higher education. A sought-after speaker at international conferences, he shares his unique insights on innovation and collaborates with universities, nonprofits, businesses, and international organizations to develop transformative initiatives in XR, AI, and digital ethics. Passionate about harnessing the potential of cutting-edge technologies, he explores the ethical ramifications of blending the real with the virtual, sparking meaningful conversations about the future of human experience in an increasingly interconnected world.