Predictions have been all over the place for the arrival of Apple's AR Glasses. The latest news from Apple analyst Ming-Chi Kuo sees them arriving in 2020, which matches our assessment. As with the introduction of the iPhone in 2007, we see it as a game-changing development for augmented reality, which has struggled to deliver a popular and stylish wearable.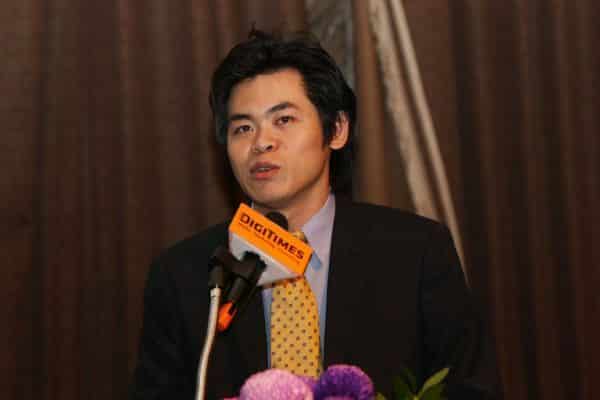 Kuo is an interesting character. He's one of the most accurate of Apple analysts, and yet little is known about him. According to Cult of Mac,
There's an element of mystery to Ming-Chi Kuo that makes him even more interesting to follow. He shuns the spotlight and doesn't do interviews. There seem to be only three pictures of him on the entire internet, even when you search for his name in Chinese. What little we know about him is that he works for KGI Securities, the second-largest securities firm in Taiwan that has been around for more than 30 years.
His only other presence on the web is a stripped-down Linkedin profile. But he's got a long track record (available on Cult of Mac) of predicting Apple's next moves. And his AR prediction was confirmed nine days ago by Apple developer Steve Throughton-Smith and Guilherme Rambo from 9to5mac, who found evidence of an AR programming shell in iOS 13. Need more? There was even a read me file telling Apple employees how to run apps without using the AR Glasses.
We're ready to unbox ours.
Apple's AR Glasses
Here's the news from Mac Rumors.
Apple's augmented reality headset will enter mass production as soon as the fourth quarter of this year in time for an early 2020 launch, according to a new report out today from Apple analyst Ming-Chi Kuo and seen by MacRumors.

In his latest research note with TF International Securities, the analyst says Apple will cooperate with third-party brands to launch its first head-mounted AR product in 2020, with Changying Precision tipped to be the main chassis supplier.

A Kuo report in March claimed Apple would launch an AR product in 2020 that could be ready by the middle of next year. However, Kuo has brought forward his predicted time of release and the analyst now believes the launch window for the product will fall in the second quarter of 2020.

Kuo understands that Apple's AR glasses will be marketed as an iPhone accessory and primarily take a display role while wirelessly offloading computing, networking, and positioning to the iPhone.

Designing the AR glasses to work as an iPhone accessory is also expected to allow Apple to keep the glasses slim and lightweight, rather than trying to pack in all the processing hardware into the one device.
Apple's Tethered Solution
Assuming Ming-Chi Kuo is accurate, a tethered approach is the best solution given the current state of battery technology. It's the only way to keep an AR wearable light and stylish. And running it off the iPhone helps Cupertino keep everything in the Apple ecosystem.
The real question is where Apple will fall on the augmented to mixed reality spectrum. The Magic Leap One is also a tethered device but is far too bulky and heavy (345-grams) for an Apple design. One suspects Apple's AR Glasses will be closer to nReal's device or the Vuzix Blade Smart Glasses, but more stylish.
An AR Wearable We Can Wear
Immersive tech continues its rapid development with the standalone Oculus Quest, a groundbreaking device for virtual reality. Increasing, we find people that travel with the Quest – it's that portable. But Apple's AR Glasses will be the real breakthrough for portability. And that opens up incredible opportunities for education, nonprofits, enterprise, and entertainment. A device that slips into your pocket and seamlessly would push augmented reality into our daily lives. Just as the iPhone did for mobile.
Behind the scenes, there's a headlong rush to get AR Glasses to market. Google, Facebook, and others are working feverishly to stake their claims to this space. Because once immersive tech becomes part of our world, we'll never be able to imagine how we lived and learned with the technology we have today.
Emory Craig is a writer, speaker, and consultant specializing in virtual reality (VR) and artificial intelligence (AI) with a rich background in art, new media, and higher education. A sought-after speaker at international conferences, he shares his unique insights on innovation and collaborates with universities, nonprofits, businesses, and international organizations to develop transformative initiatives in XR, AI, and digital ethics. Passionate about harnessing the potential of cutting-edge technologies, he explores the ethical ramifications of blending the real with the virtual, sparking meaningful conversations about the future of human experience in an increasingly interconnected world.