Digital Bodies offers educational consulting services including AR and VR workshops, demos, keynote talks, professional development, and project management. We collaborate with our clients to provide innovative solutions to implement VR, AR, and Mixed Reality in K-12, higher education, and other organizations. Let us help you develop new learning opportunities in STEM, immersive storytelling, or address the challenges of digital ethics for faculty, staff, or students.

We are based in the West Village/Meatpacking District in New York City and co-founded by Emory Craig and Maya Georgieva.
Educational Consulting services based on your needs

Our educational consulting services include professional development – VR and AR workshops and experiential labs – featured keynotes, research and strategy, and the design of XR Labs and immersive technology projects. We offer workshops and demos on AR/VR capabilities and solutions. We introduce faculty to applications for the classroom and help K-12 and Higher Education organizations develop student engagement and curriculum strategies. We offer talks and workshops to help you address the digital ethics challenges of a future where VR and AI will erase the boundaries between the real and the virtual.
We come as open-minded partners, eager to understand your needs. Our presentations and workshops are insightful, provocative and include hands-on demos and collaborative activities.
Our Services
We help organizations create VR and AR projects that inspire students, faculty, employees, customers, and visitors. As your educational consulting partners, we can work with you in the following areas:
Research and Strategy
Professional Development
Student and Community Engagement
Design and Execution 
Research and Strategy
VR and AR Market Trends

Higher Education Futures

Transformation of Learning and Work

The Impact of New Media
Professional Development
VR and AR Workshops and Master Classes 

Immersive Storytelling and 360 Video Workshops

Digital Literacy & Ethics 

Workshops for business and nonprofits
Student and Community Engagement
VR & AR Playgrounds and Experiential Labs

Immersive Learning Curriculum Design

Innovation Days and Hackathons

Startup Coaching
Design and Execution
Implementation Strategy and Evaluation

Project Management

VR/AR Labs and Space Design

Vendor Recommendations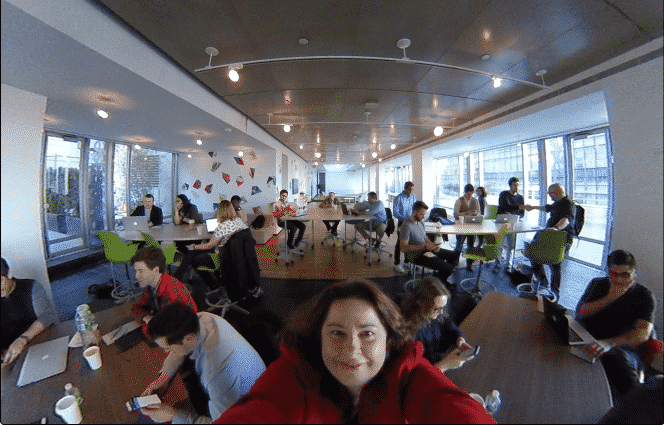 A broad range of expertise
As experts in the field, let us show you what virtual and augmented reality can do. Immersive technologies will transform human experience and require an interdisciplinary approach. With our combined backgrounds in philosophy, education, learning sciences, new media, arts, global policy, and business, we design solutions that meet your goals.
We offer an international perspective and have partnered with education institutions, libraries, museums, and government organizations around the world.
Here are our bios and some samples of our work on YouTube.

Contact Digital Bodies
Want to know more about our educational consulting and research services or VR labs? You can email us or use the Contact Form below. We'd love to talk with you about your project.
Rest assured that we take your digital privacy seriously. We will not spam you or share your email with any other parties.