It's no surprise that theme parks are devastated by the Coronavirus. All a park can do is close their doors, promise to retain their employees (or not), and watch the balance sheet turn red. The public will have to content themselves with 360 videos of park attractions.
Whatever the challenges retail faces (and NYC feels like a ghost town), they have other options. Many stores and restaurants have set up contactless delivery. Some businesses like Best Buy offer creative solutions with curbside pickup. Order your entertainment goods online, and they show up in the parking lot when you arrive.
Disney VR Amusement Rides
With Disney and other parks shuttered for the foreseeable future, we're limited to 360 video experiences. Not surprisingly, a YouTube channel, Virtual Disney World (unaffiliated with the company), has suddenly gained popularity by offering VR amusement rides from the Park.
You don't need to be a theme park fanatic to watch a few minutes of the videos as they highlight both the advantages and limitations of the 360 format. There are lessons here in shooting 360 videos for the learning environment and in using them in other areas such as retail.
As you might imagine, the videos are only a shadow of the real thing. They are shot in high quality and the audio is good. But without haptic feedback, it takes a lot of imagination to feel like you're speeding through Space Mountain at the Magic Kingdom. What's surprising that the press from USA Today to BuzzFeed and TechSpot see the videos in such a positive light.
Maybe we're all going crazy with our Coronavirus self-quarantine, but a little critical perspective is in order. 360 video isn't exactly a novel format in 2020.
In case we're missing something, here's the 360 video for Disney's Splash Mountain ride (if you're using iOS, you may need to open it in the YouTube app).
Since they're in 360 video format, you can watch them on a flat-screen, which makes them accessible to the majority of the public. But they're far more engaging with a VR headset.
The Possibilities and Limitations of 360 Video
First off, credit to the Virtual Disney World YouTube channel for the way they've structured the VR amusement rides. You don't begin on the ride, but by walking up to the experience. You get a sense of the setting, which is critically important for the way Disney designs everything in their parks. You even get a sense of the crowds which is, well, also part of the Disney experience. And the 360 videos continue after the ride is over. When you get to the exit, you feel like you've been through the entire experience.
Or as much as a 360 video can offer.
But here's the challenge. Disney's rides have always been designed as real-life immersive experiences. Their carefully designed use of audio, lighting, contrast, color, and surprise are all essential ingredients. And they layer these elements so complexly that the most successful rides are enjoyable over multiple visits. We've probably done the Haunted House twenty times over the years and would do again in a minute.
But the 360 videos on the Virtual Disney World channel are a different story. The videos were shot without directional audio, and 360 cameras don't handle motion well. Details blur, stripping the experience down to nothing more than a basic amusement ride. 360 cameras have trouble handling high contrast and low light environments. What helps build your sense of suspense in an actual Magic Kingdom ride becomes the most tedious part of the 360 videos.
If anything, the YouTube channel excels in revealing what works and what fails in this format. If you're teaching a class on 360 video production during the Coronavirus, it's a fruitful learning resource for your students.
And one of the 360 videos – the Mad Tea Party ride – is by far the best way to test your susceptibility to motion-sickness in an immersive experience. If you can stomach this one, you can handle any motion a game-designer throws at you in virtual reality.
The lesson here: never, ever, mount a 360 camera on an enormous whirling teacup.
Don't say we didn't warn you.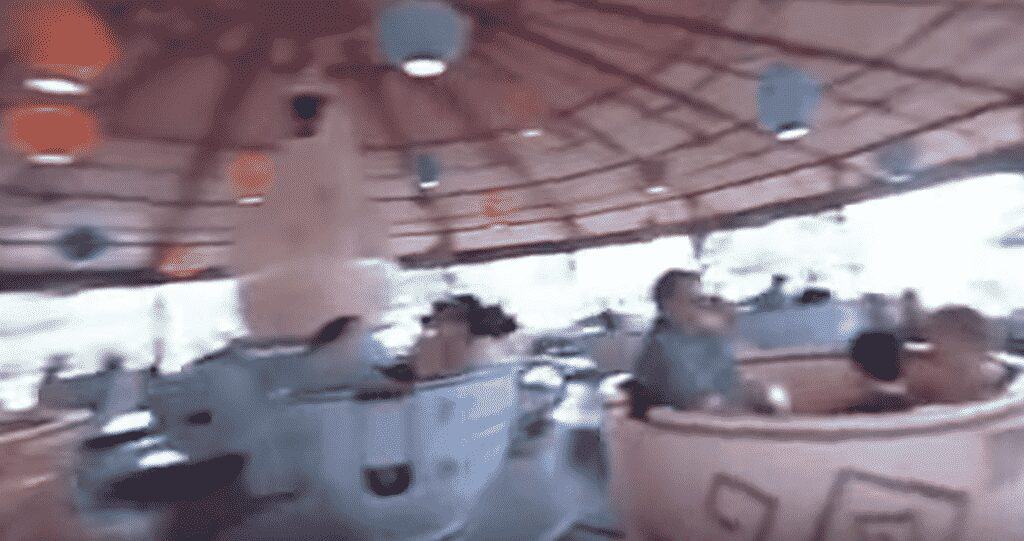 Theme Parks and VR
Many theme parks have been experimenting with VR since the first headsets arrived. Unlike much of education and retail, they see the future of VR as an existential threat. Go through one of the fully immersive VR experiences at The Void or Dreamscape, and you'll see why.
The stakes will be even higher once easy-to-use headsets and inexpensive broadband are widely available. Add in lightweight haptic feedback accessories, and VR amusement rides may start replacing the real thing in even healthy times. But as the Virtual Disney World channel makes clear, we have a long way to go.
As Forbes notes, Disney is no stranger to VR.
In recent years Disney has doubled down on VR. Its Accelerator venture capital firm has backed 360 streaming platform Littlstar, 360 video production studio Jaunt and The Void location-based VR arcade. The Void has an outpost at Disney's sprawling theme park complex in Orlando, Florida and has offered VR games themed to Star Wars and the CGI movie series Wreck-It Ralph.
But they've wisely stayed clear of offering 360 videos of their theme park rides.
360 Video and Immersive Storytelling
The failure of the VR amusement ride videos is about more than the limits of our hardware. Some companies have undertaken fascinating experiments with the 360 format. Volvo (yes, Volvo) was one of the first auto manufacturers to introduce its new XC90 car through a 360 video app. More recently, Amazon experimented with VR kiosks though that's clearly at a dead-end in a world where we can no longer stand next to each other, much less share VR headsets.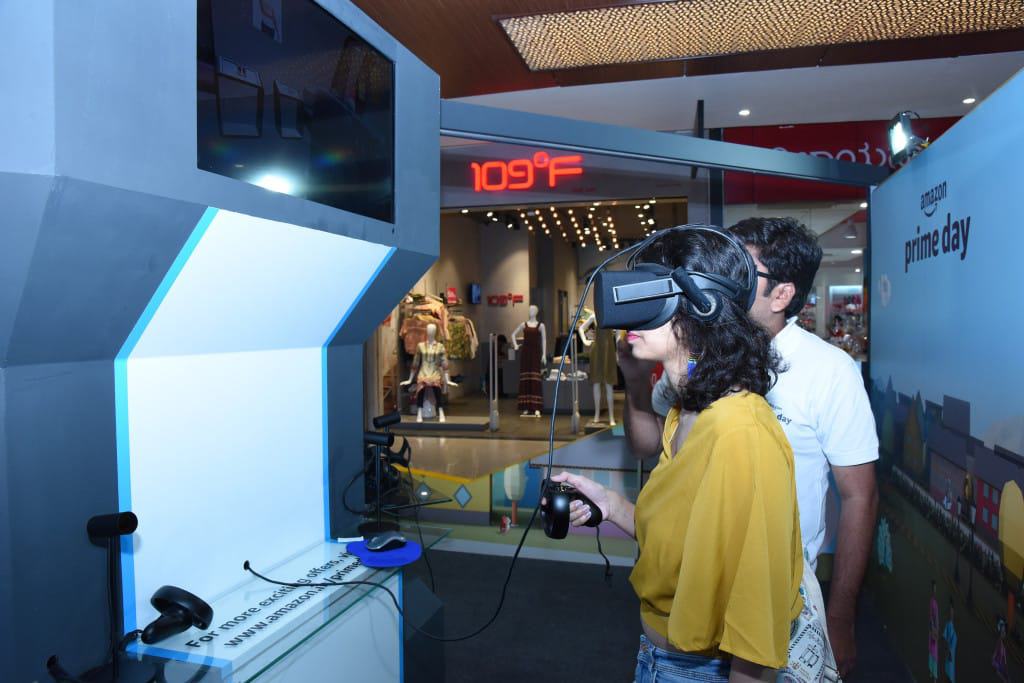 And as we've seen, 360 cameras are powerful tools for immersive storytelling. Projects such as Clouds Over Sidra and The Displaced by The New York Times are potent works. By engaging us with others, we come to understand the human condition and gain insight into ourselves. The difference here is that these projects do more than replicate an experience. They tell a story that makes you part of the experience.
And this is what the real-life Disney rides provide that the 360 videos leave out. Chris Nichols, the architectural historian and preservationist, describes the immersive format of the rides in his book on the visual history of Disneyland.
You're not only experiencing someone guiding you through a story, but you're the main character. In Peter Pan's Flight, there was no Peter Pan figure at the beginning, because you were Peter Pan. You're not only in a story, you're living it in the architecture, in the ride vehicles, in the costumes.  (Fast Company)
If you need a Disney fix or if you're scrambling for some 360 video learning resources, grab a headset and try out some of the VR amusement rides on YouTube. You'll quickly see how far we've come and how far we still have to go. And why shooting 360 video involves so much more than just setting up a camera and pushing a button.
And we'll say it one more time. Don't ever mount a 360 camera on a giant revolving teacup.
Emory Craig is a writer, speaker, and consultant specializing in virtual reality (VR) and artificial intelligence (AI) with a rich background in art, new media, and higher education. A sought-after speaker at international conferences, he shares his unique insights on innovation and collaborates with universities, nonprofits, businesses, and international organizations to develop transformative initiatives in XR, AI, and digital ethics. Passionate about harnessing the potential of cutting-edge technologies, he explores the ethical ramifications of blending the real with the virtual, sparking meaningful conversations about the future of human experience in an increasingly interconnected world.