We've been avid fans of the Insta360 camera line, using several models from the Chinese firm over the past few years. We started with the Insta360 Nano (one of the first to have it) and these days rely on the Insta360 One. With 4K resolution, Flow Stabilization, and its invisible selfie-stick (love that feature!), it's been a workhorse for us. The Nano was an ingenious clip-on camera for the iPhone but fell short in resolution and tripod mounting – though it's amazingly portable (and still gets tossed in our travel bag).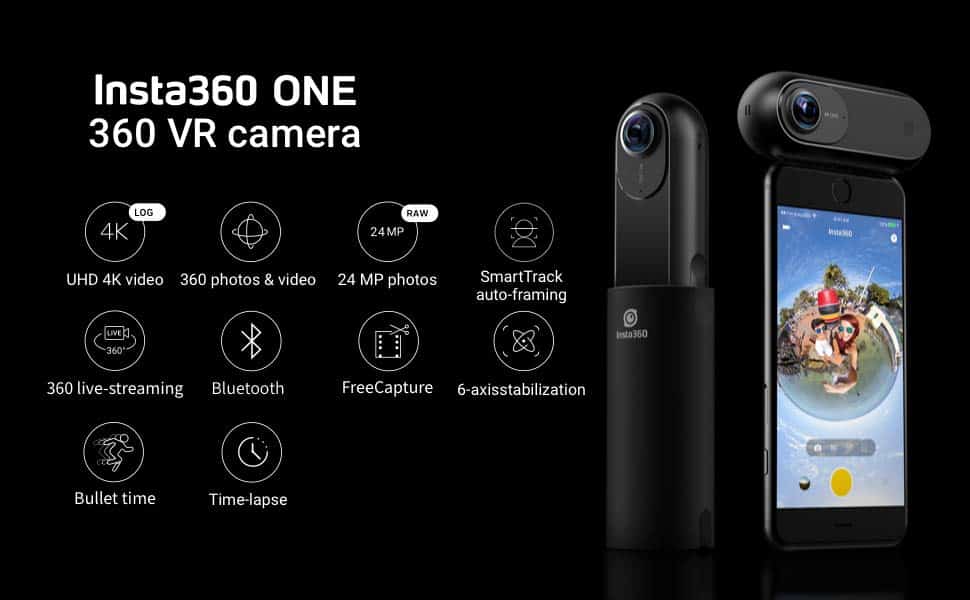 New Insta360 camera
Now, Insta360 has released an image suggesting a new model arrives on August 21. Since they've already released a high-end device, we expect the new camera – like the Insta360 One – to be targeted to the consumer market. No other details are available but we'll have an update as soon as it shows up.
The only real issue we've had with the Insta360 line is that the Android version of the new models is always delayed. Hopefully, that won't be the case this time around.
Is 360° video actually Virtual Reality?
Let's just get this out of the way once and for all. There's been endless debate about the status of 360° video and whether it's actually Virtual Reality. As you might have guessed, the question tires us. Obviously, if you've done any well-designed immersive experience you know 360° video is not the same as full VR. But it still provides a sense of presence that you don't have with flat images and video confined to a rectangular screen. And it's drop-dead simple to create – especially now that cameras like Insta360 One can handle basic seam stitching.
We see the difference between 360° video and Virtual Reality as just points on a spectrum from less to more fully immersive. And it's not even linear. We've experienced 360° video that feels far more immersive than some of the VR projects that only have 3 degrees of freedom.
It's not just about the technology – but how you use it that counts.
What's missing in this debate is that we all want simple creativity tools. Creating a full VR experience is a major undertaking. Shooting in 360° has become relatively simple – at least from a technical standpoint. For educational organizations who want their students creating immersive experiences, it's essential. For NGOs and museums, it's a quick and low-cost way to engage the public.
If you look at the immersive technology space as a whole, the most widely disseminated experiences with the highest impact have been done in 360° video. Think of Clouds Over Sidra, The Displaced, This is Climate Change. Full Virtual Reality is just emerging from its niche, dependent on the new standalone HMDs like the Oculus Go and the forthcoming Santa Cruz becoming popular.
360° Camera Review
We'll have a review of 360° cameras in the near future but will hold off until the new device from Insta360 arrives. As with all technology, the market is rapidly evolving with better features and lower prices. Stay tuned for an upcoming overview.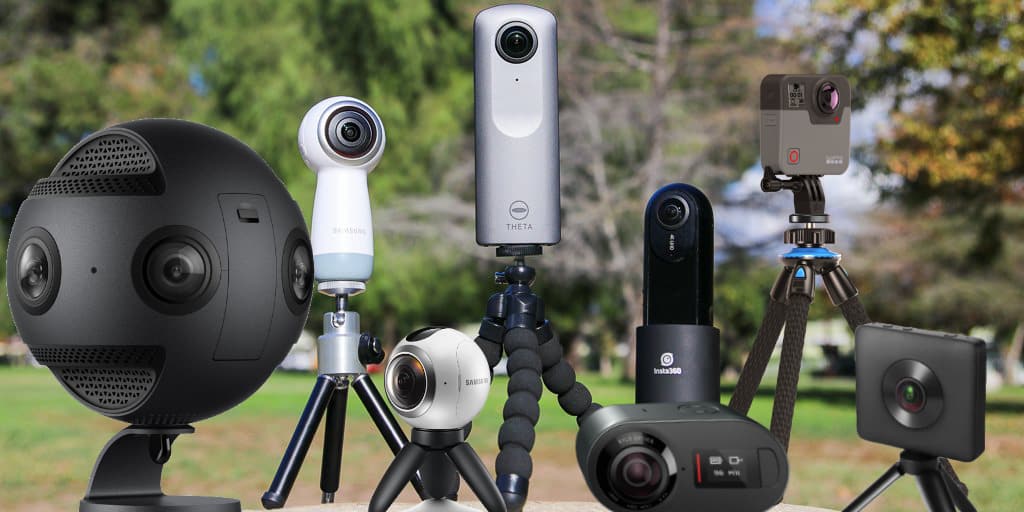 Emory Craig is a writer, speaker, and VR consultant with extensive experience in art, new media, and higher education. He speaks at global conferences on innovation, education, and ethical technology in the future. He has published widely and worked with the US Agency for International Development, the United Nations, and the Organization for Economic Co-operation and Development (OECD). Living at the intersection of learning, games, and immersive storytelling, he is fascinated by AI-based avatars, digital twins, and the ethical implications of blurring the boundaries between the real and the virtual.