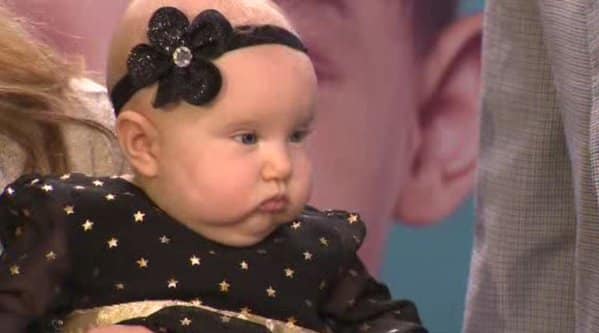 Here's an incredible story for virtual reality fans in the holiday season – Google Cardboard saves a baby's life at a Miami hospital. A four-month-old baby girl, Teegan Lexcen, was born with only one lung and half of a heart. A hospital in Minnesota gave the family the worst possible prognosis – there was nothing they could do.
But doctors at Nicklaus Children's Hospital in Miami were willing to try something new. They scanned the baby's heart and uploaded the images to a Smartphone. Then using Google Cardboard, they were able to plan a successful seven hour operation.
Here's the details from CBSMiami news
According to Dr. Redomond Burke, a cardiovascular surgeon told CBSMiami:
The old VR images we used to get were just too grainy not specific enough for the fine detail you need to do open heart surgery on a baby.
Today, Teegan is alive and recovering at the hospital in what could not be a nicer gift for the holidays.
Google Cardboard
Not bad for a device that costs less than $20 and is nothing more than cardboard and plastic lenses. This is only the beginning what we will be able to do using virtual reality and wearables in the medical profession. Some of the technology will be expensive. But other times, an Apple Watch or Google Cardboard can save a life.
Emory Craig is a writer, speaker, and VR consultant with extensive experience in art, new media, and higher education. He speaks at global conferences on innovation, education, and ethical technology in the future. He has published widely and worked with the US Agency for International Development, the United Nations, and the Organization for Economic Co-operation and Development (OECD). Living at the intersection of learning, games, and immersive storytelling, he is fascinated by AI-based avatars, digital twins, and the ethical implications of blurring the boundaries between the real and the virtual.