If you're ready for a full body VR experience, you might want to take a look at the HoloSuit project on Kickstarter. Put this on and you'll definitely feel like you're entering the virtual reality experiences of Steven Spielberg's Ready Player One.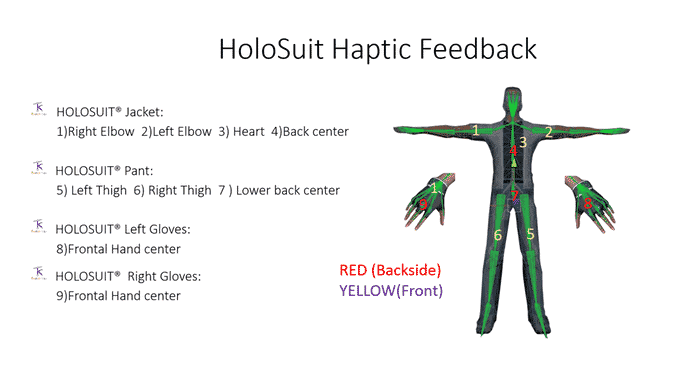 While we can't imagine everyone outfitting themselves in a full haptic feedback suit just yet, it has possibilities in location-based VR and in research labs. HoloSuit is not the only option here in an increasingly crowded market, but it's one of the least expensive. If they don't succeed on Kickstarter, someone else surely will.
Here's the details from Inavate along with the short video on how HoloSuit wants to upgrade your virtual reality experiences:
The company started crowdfunding at Augmented World Expo (AWE 2018) at the end of May, where it showed its low cost motion capture suit. The suit enhances a VR experience, allowing wearers to experience physical feedback and capture and record body movement. It is wireless and bi-directional and can have either 26 or 36 embedded sensors as well as 9 haptic feedback devices dispersed across arms, legs and all fingers and thumbs. Uses for the suit include healthcare, education, entertainment and industrial operations. (So basically anything you think of that could make use of VR.)
We're not so sure about all those uses but someone will offer the next step up from The Void's high-end VR experience with a full body VR suit. Right now, we'll settle for a good pair of haptic feedback gloves. But it's an intriguing development that won't break any Kickstarter records but has already met its funding goals.
They have an ambitious deadline of fall 2018. And of course, any full body VR suit will need developer support to be actually useful.
It's definitely a little early for the public to embrace Ready Player One style VR – many people are still adjusting to the rapidly changing headsets. Or even trying one on for the first time.
But the day will come when suiting up for VR will not seem like such an unusual experience.