VR cameras just got a lot more affordable with the $1,000 Vuze Virtual Reality camera. Announced at CES 2016 by HumanEyes Technologies, the camera shoots 360-degree video and stitches it together in near real-time.
There are excellent virtual reality cameras on the market, but cost is the obstacle. You're going to lay out $60,000 for something like the Ozo from Nokia, which effectively limits it to professionals and studios. A $1,000 puts The Vuze in the upper range of the consumer market. And you know that price will drop within a year or two.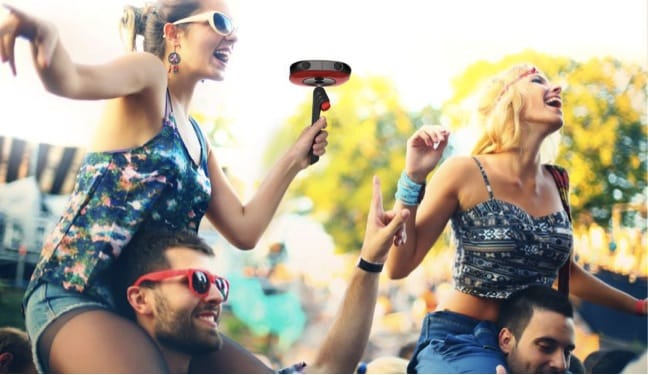 VR Cameras
Here's the description from Fortune Magazine:
The Vuze Studio allows users to access their footage with near real-time processing (1 minute per minute) and seamlessly stitch the multiple camera perspectives together so they can be edited. The software uses a technique called adaptive blending, which mimics the way the human eye interacts with the brain to form pictures in the mind. This differs from conventional stitching techniques, which merge images together at regular linear points, and can result in images appearing slightly disjointed when they intersect detailed or complicated objects.
If you've ever used any of the Smartphone apps to create 360-degree immersive images, you've seen the results of the conventional stitching process. We've had good luck using Panorama 360, but at times the linear process creates disjointed images. This happens most often when you are shooting in oddly shaped spaces. Last summer, I did a 360 shoot inside the Central Market in Phnom Penh. The art-deco building has beautiful domes and arches, but the app couldn't handle them. My 360 photos look like bad Cubist paintings.
Other VR Cameras at CES 2016
HumanEyes Technologies is not the only player in the VR camera space. Nikon, who never makes news at CES, announced its KeyMission 360 camera this week. The device is not only an action cam, but it doubles as a VR video camera as well.
They see the future (and it kind of looks like GoPro in the camera world).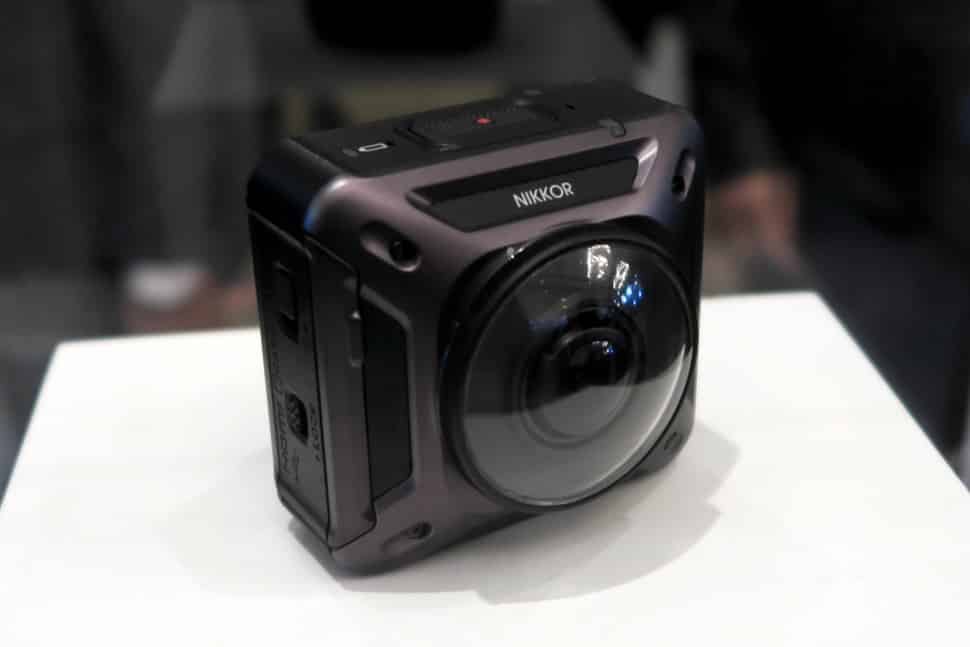 If you don't want to wait for The Vuze or the Nikon, there are other VR cameras currently available on Amazon, including the VSN HD Camera Kit, the Ricoh Theta M15 360 Degree Spherical Panorama Camera, and Kodak's bright yellow 360 Degree Action Camera. They range in price from $250-$400. They're a lot less than the Vuze, but you'll notice the difference in quality.
As Digital Trends notes, startups and vendors all have VR cameras in the works:
But there are also plenty of startups, as well as well-known players like GoPro and Kodak (JK Imaging), and smartphone makers (like the Yezz Sfera, which was also unveiled at CES 2016), getting into the business.
And 2015 saw VR cameras funded on Kickstarter, such as The Sphericam 2, which offers 360-degree recording for virtual reality in 4K resolution at 60 FPS.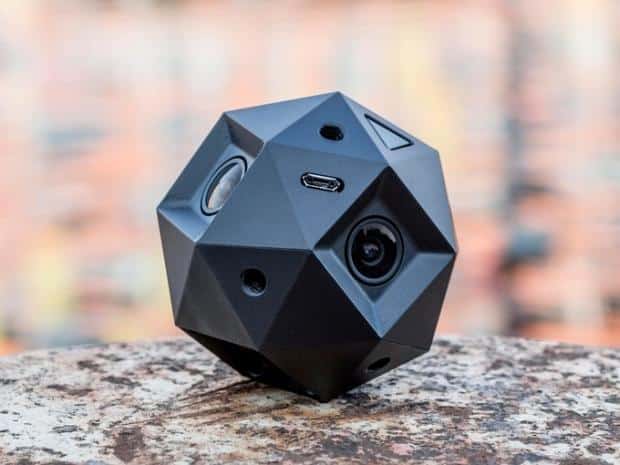 The Nikon is a beautiful looking camera but I suspect The Vuze will have the upper hand as their model is marketed as a basic consumer device.
And of all things, it comes with a selfie stick. Life will seem even stranger walking through the crowds of tourists around Rockefeller Center.
The Importance of Consumer VR
Forget the selfie stick issue. Getting inexpensive VR cameras into the hands of consumers is critical for the growth of virtual reality. It will give consumers a chance to create their own content and establish a flourishing amateur market just as we have today with YouTube and Smartphone videos.
And it's an entry point for budding documentary filmmakers. Nothing says I'm in your face like setting up a large camera with 16 lenses. The hardware needs to be small.
And in education, it will mean not being dependent on outside vendors to create virtual reality content. VR media labs will not have to rely solely on expensive VR camera setups. Students will be able to get out in the field to create immersive VR experiences on their own.
As VR cameras finally hit the market, the potential for new immersive experiences is limited only by our imaginations.
Emory Craig is a writer, speaker, and consultant specializing in virtual reality (VR) and artificial intelligence (AI) with a rich background in art, new media, and higher education. A sought-after speaker at international conferences, he shares his unique insights on innovation and collaborates with universities, nonprofits, businesses, and international organizations to develop transformative initiatives in XR, AI, and digital ethics. Passionate about harnessing the potential of cutting-edge technologies, he explores the ethical ramifications of blending the real with the virtual, sparking meaningful conversations about the future of human experience in an increasingly interconnected world.