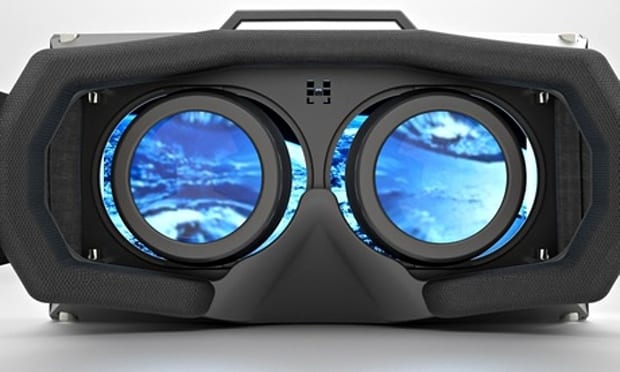 SXSW 2016
We thoroughly enjoyed leading a Core Conversation on Wearable Technology at SXSW 2015. We have submitted two proposals for 2016, one to SXSWedu and one to SXSW-Interactive.
Part of the SXSW selection process is the PanelPicker public voting (crowd-sourcing a conference for once!) so your support is important to us.
Voting ends Monday, September 7th at 11:59pm CST.
Virtual Reality and Wearable Technology
Our two session proposals:
We don't do PowerPoint talks – we all get enough of that at conferences we attend. These proposals are about facilitating thought-provoking conversations, thinking through the impact of wearable technology and virtual reality on education and society.
You can see more details on our proposals on separate pages here on the Digital Bodies site. The above links take you directly to the proposals on the SXSW PanelPicker where you can vote if you already have an account.
SXSW Voting
If you haven't voted using the SXSW PanelPicker before, you'll need to create an account. Once completed (it's quick!), log in and search for us by name or title of the two proposals. Or you can click one of the links below once you're logged in:
Vote for "Learning through Virtual Reality Experiences"
Vote for "Becoming Digital Bodies"
Voting ends at midnight on Monday, September 7th at midnight CST – so please vote soon. It may say the deadline's past but it's been extended to the 7th.
Digital Bodies and SXSW
In case you didn't know, the Digital Bodies site first appeared at SXSW 2015. Who knows what SXSW 2016 will bring? We always have a surprise in store for session participants.
So join us for a fascinating conversation about our future! We'd love to have your support and thanks!
Emory Craig is a writer, speaker, and VR consultant with extensive experience in art, new media, and higher education. He speaks at global conferences on innovation, education, and ethical technology in the future. He has published widely and worked with the US Agency for International Development, the United Nations, and the Organization for Economic Co-operation and Development (OECD). Living at the intersection of learning, games, and immersive storytelling, he is fascinated by AI-based avatars, digital twins, and the ethical implications of blurring the boundaries between the real and the virtual.