As virtual reality gains popularity, there is an increasing challenge of uncovering good creative work amidst all the VR experiences hosted online. Searching through content on SteamVR can be an exercise in frustration, especially if you're looking for projects to use in education or a nonprofit setting. Enter The Festival Collection, a platform for creative VR projects born out of film festivals and conferences. It's an exciting development for artists, teachers, and audiences – for anyone involved in virtual reality.
A Platform for Creative VR Projects
Film festivals and technology conferences like SIGGRAPH and GDC have long been homes for creative VR. Some provide artists with funding and additional resources. All provide curatorial selection and access to a critical audience. Most important, funders and distribution studios get access to the work, leading to distribution deals that VR artists and filmmakers will need to survive. What's missing is access for the general public.
The Sundance, Tribeca, and Venice film festivals are all expensive unless you happen to live near one of their locations. Excellent work is seen by a critical audience, and then it disappears as there hasn't been a distribution platform for creative VR projects. This year was different only due to the Coronavirus as every conference and festival went online shortly after the Sundance festival concluded.
But getting virtual reality experiences to the public remains a significant challenge. The Tribeca Film Festival hosted its highly creative 360 video experiences online this year, but it was available only for a short period. And Tribeca's partnership with Facebook/Oculus excluded audiences using other VR headsets. For the first time in its history, the Venice Film Festival offered its VR experiences both online and onsite at various locations around the world. But in the United States, that meant it was only accessible Sept. 2-12 through an exclusive partnership with The Northwest Film Center and the Portland Art Museum.
It's remarkable that we got the access we did as film festivals were never designed to establish their own distribution networks. This is why a universal platform for creative VR is needed. It would democratize access to the groundbreaking VR projects at festivals and bring them to a broader audience. And as any traditional filmmaker knows, audiences result in further support and funding for your work.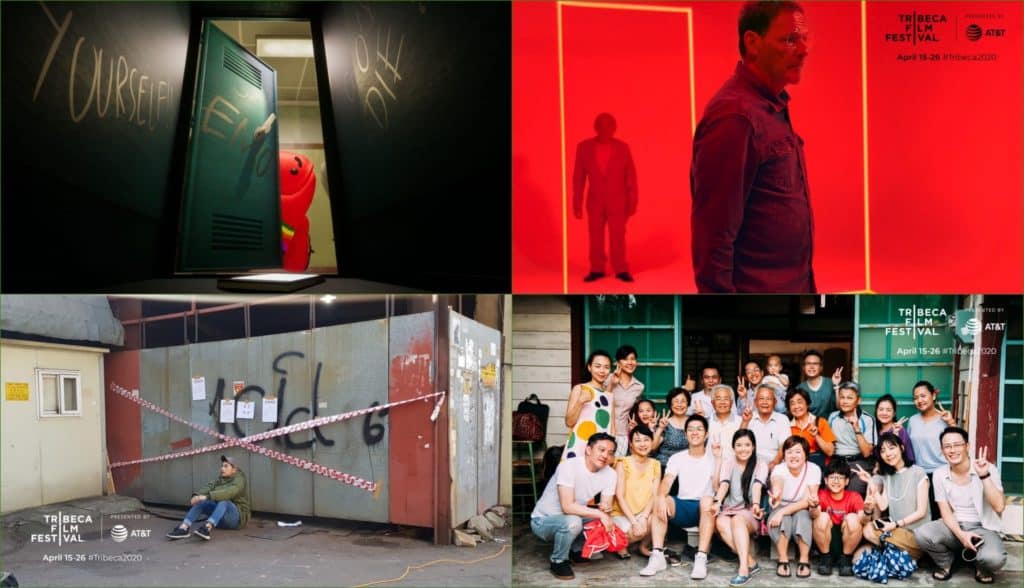 The Festival Collection
Venice Film Festival VR curator Michel Reilhac explained the initiative to Variety.
The creative or artistic content in VR does not have an identifiable place to be hosted [online] . . . We think there's a specific audience for these kinds of pieces, but [in the current online marketplaces] this content is drowned out in a sea of games. So we felt it was time to think of a way to congregate our artistic content within an identifiable platform that would be curated with a guarantee of quality.
Reilhac continues,
If you aggregate all pieces that have festival premieres in any given year, that's between 200-250 pieces. So it would make a significant collection of quality content that has already been curated by the festival programmers. From the moment a piece would be selected for one of the festivals participating in the project, that piece would be immediately and automatically eligible for the collection.
Over 200 VR projects is a remarkable amount of work, especially when you consider that they've been through rounds of funding and curatorial selection. It would be a significant benefit to educators who don't have the time to wade through the thousands of VR games and experiences available on Steam and the Oculus Store. And to an upcoming generation of VR creators who need to see artists breaking boundaries in an emerging medium.
The effort to establish The Festival Collection as a platform for creative VR is only in its preliminary stages. The name is set, and the Phi Center in Montreal will coordinate the project. But how artists are contracted, the distribution platform to be used, and the participating film festivals still need to be determined. To be successful, it will need its own curatorial oversight – some VR experiences stand the test of time and should remain on the platform for years. Others might seem exceptional for this year, but not relevant in the context of next year's projects. It's a work in progress and hopefully will be ready for 2021 as the pandemic will still be limiting travel.
The past two years have seen us make major strides in working out the hardware issues in VR. Now it's time to tackle the distribution challenges, making The Festival Collection initiative welcome news for every artist in immersive media. And for every teacher working to support the next generation of artists and creators.
Emory Craig is a writer, speaker, and consultant specializing in virtual reality (VR) and artificial intelligence (AI) with a rich background in art, new media, and higher education. A sought-after speaker at international conferences, he shares his unique insights on innovation and collaborates with universities, nonprofits, businesses, and international organizations to develop transformative initiatives in XR, AI, and digital ethics. Passionate about harnessing the potential of cutting-edge technologies, he explores the ethical ramifications of blending the real with the virtual, sparking meaningful conversations about the future of human experience in an increasingly interconnected world.