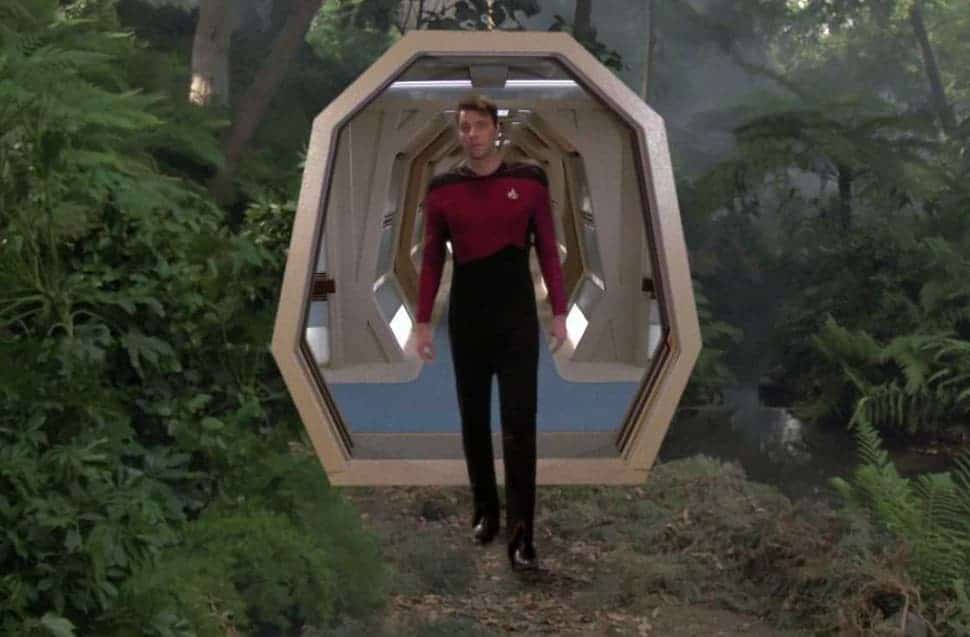 Samsung has big plans for our future – including virtual reality holodeck-like experiences in 2-3 years. The Smartphone giant offered some hints at SDC2016, its developer conference on April 27-28. And their vision of VR is an experience that is interactive, mobile and untethered.
Here's Injong Rhee, executive vice president and head of R&D, hinting at what's to come.
You enter a holodeck, you're actually in a virtual world, interacting with all the virtual objects as if you're living there. . . That's the kind of reality we're trying to create on these virtual-reality headsets. (Cnet)
And while you might think Samsung will only leverage its Smartphones for VR, it's casting a broad net:
'We're working on wireless and dedicated VR devices, not necessarily working [just with] our mobile phones,' Rhee said. 'You're going to see a lot of our products coming on the market in the next few years with these capabilities.'
Virtual reality experiences ". . . as if you're living there" is a high bar. But Samsung's targeting this from a number of angles, from the partnership with Oculus for their own headset, a portable VR camera, their weird and wonderful C-Lab projects, and VR development workshops at the conference (agenda is here).
And Microsoft is working hard to transform our AR experiences in the future. No doubt there's more going on behind the scenes.
More about that VR Camera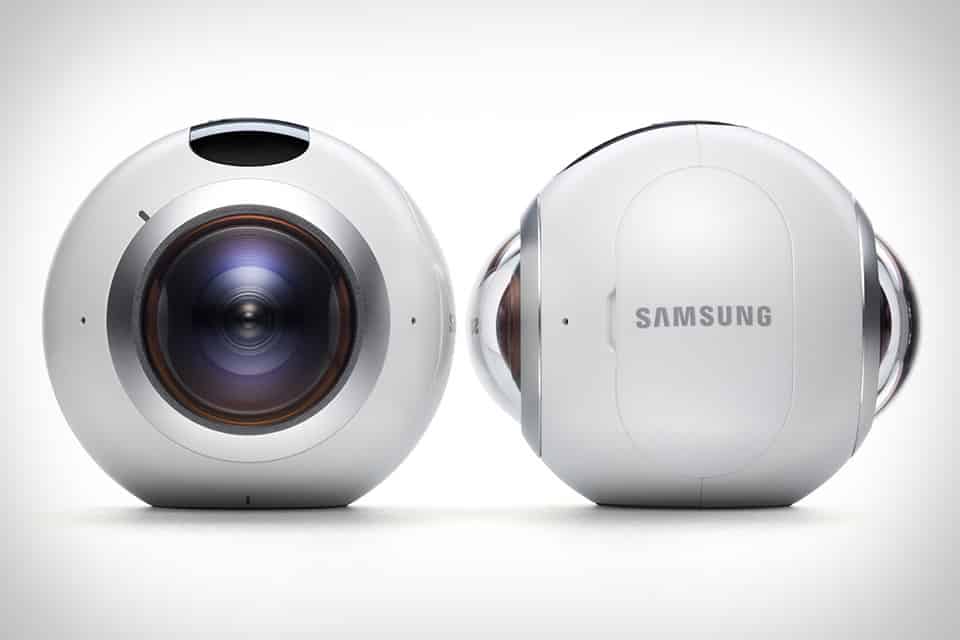 Starting tomorrow, the Gear 360 VR camera goes on sale in selected countries. If it lives up to its promise, it will be a major development. One thing holding back VR adoption is the lack of content creation tools. The incredible popularity of YouTube – 300 hours of video uploaded every minute – is due in large part to ease of use. Point your phone, shoot video, upload. VR content creation has to approximate that three-step process.
We're still not sure what the Gear 360 costs but here's the technical details from UploadVR:
[The] Gear 360 consists of two F/2.0 fish-eye lenses that both film in 195 degrees, allowing the image to overlap when stitched together, making that effect appear less obvious. Both record in 3840×1920 in a 2D MP4 format. As for the device itself, it weighs just 153 grams (5.39 ounces), and can capture up to seven hours of content thanks to a 128GB microSD card. It's compatible with Samsung's latest flagship smartphones, the Galaxy S7 and S7 edge, and of course can be used with its mobile VR HMD, Gear VR.
If the price is not too high, this will jumpstart content creation in VR.
Mobile Virtual Reality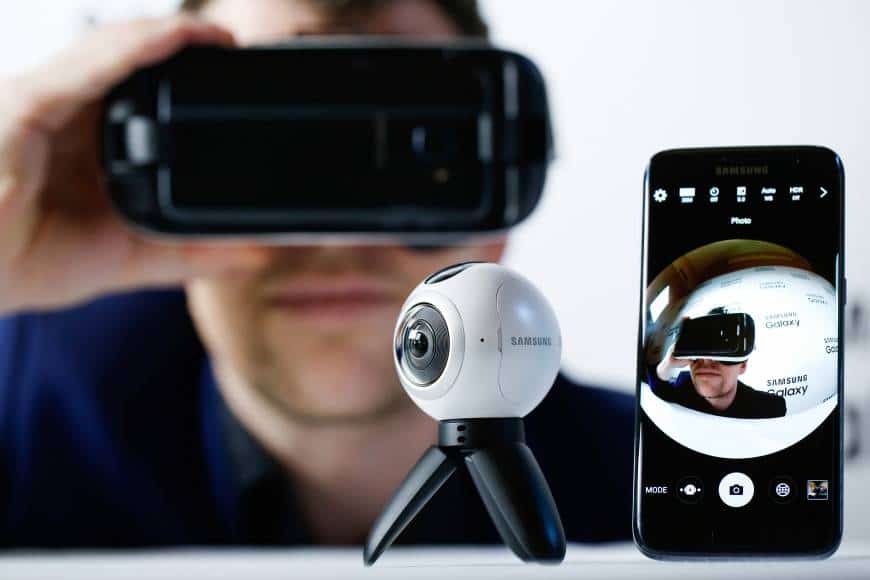 As we see it, untethered VR is the way to make immersive experiences popular.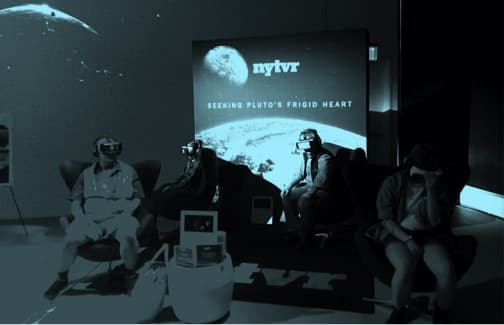 You could see the stark difference at Tribeca Film Festival. The VR film "Allumette" was a crowd-pleaser but had only a single high-end VR headset, limiting it to one person at a time. The end result? A wait list and disappointed would-be viewers.
In contrast, The New York Times VR experience, "Seeking Pluto's Frigid Heart" used four Gear VR headsets in the same size space. There was a line, but it allowed many more people to experience the project.
The quality of mobile needs to improve significantly, but it will in the next two years. If you got the funds, go ahead and build out that high end VR lab. But don't feel too bad if you decide to wait a year – you may be able to do a high capacity space for a lot less money.
VR in Samsung's Future
Samsung is world's largest Smartphone maker, yet they've often failed on the software end. The Tizen OS has not caught on and both the Media Hub and Milk Video discovery app have died.
With a popular VR headset, they may succeed in VR. But they better move fast. Especially in light of the rumblings coming out of Mountain View. Google's I/O conference is only a month away with an entire conference track to devoted to virtual reality and rumors of a new headset and other developments.
The VR space – especially in mobile – is going to be highly competitive.
Emory Craig is a writer, speaker, and VR consultant with extensive experience in art, new media, and higher education. He speaks at global conferences on innovation, education, and ethical technology in the future. He has published widely and worked with the US Agency for International Development, the United Nations, and the Organization for Economic Co-operation and Development (OECD). Living at the intersection of learning, games, and immersive storytelling, he is fascinated by AI-based avatars, digital twins, and the ethical implications of blurring the boundaries between the real and the virtual.