Following our Humersive Learning Project session at the Learning (Hu)Man conference, we are doing an AR Storytelling session on Friday, July 24th, at 10:15 am PDT / 1:15 pm EDT. The session, Through the Looking Glass: Creating AR Stories for the Future, will be a hands-on interactive session on AR storytelling.
Of course, storytelling through augmented reality will radically change once we have AR Glasses and no longer need to hold our phones or tablets in front of our faces. But now is time to experiment with augmented reality apps as the glasses from Apple, LG, and others will be here in the next 1-2 years.
Creating AR Stories for the Future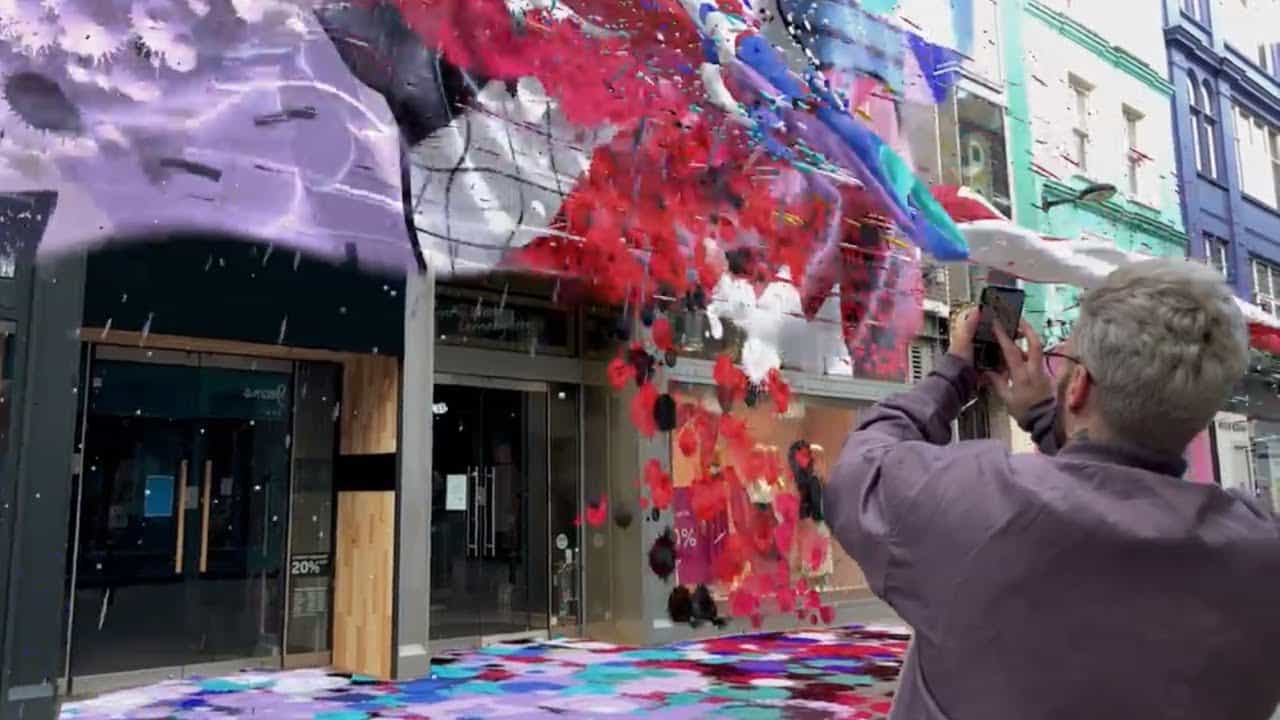 Here is a description of the Friday session:
"It takes all the running you can do, to keep in the same place. If you want to get somewhere else, you must run at least twice as fast as that!" – Alice in Wonderland

In an age of a global pandemic and social upheaval where we must redefine the concept of "normal," how can we use emerging technologies to collectively gather our courage, creativity, and resilience to tell stories and share new immersive experiences? Join us for a campfire adventure to design and send an AR postcard about the future. We will embrace speculative design, social impact, and open creativity as we learn, create, and share stories with Augmented Reality. Together, we will create new forms of storytelling as portals about our collective future. As Alice said, "It's no use going back to yesterday because I was a different person then."
The Learning (Hu)Man Conference
The Learning (Hu)Man conference runs from July 20-27, with virtual online sessions every day. Registration is free, and here is the link to sign up for our session.
Learning(Hu)Man 2020 is an experimental fusion of hands-on learning, storytelling, tech hacks and the good kind of shenanigans. In short, it's total camp. Summer camp! This weeklong series of events will convene a global community of education changemakers to push the creative envelope for how we serve students and advance learner success.
AR will radically reshape how we will learn, work, and live in the future. Join us for a hands-on interactive session on creating AR stories for the future!